Our Topless Casanovas are all about the experience, creating that sexy, exhilarating atmosphere every girls' night needs.
Our Topless Casanovas arrived dressed to kill. In long black pants, a bow tie and not much else, your entertainment provides great service while looking sharp. They can also come in tailored black shorts, with or without the bow tie – the choice is yours.
Have a different outfit in mind? Feel free to get creative! Let us know your ideas and we'll see what we can do.
Kellyville, Homebush, Coogee, and more: the casanovas are available to hire anywhere in Sydney.
 We specialise in Hens parties, Ladies nights, Corporate functions, Private functions, Birthday parties, Live drawings, Divorce parties
and of course any other excuse you can think of to hire a few sexy Topless Casanovas to be of service.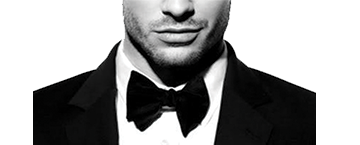 Topless Casanovas is dedicated to making your event an unforgettable evening of fun. More than just topless waiters, we offer a full-service approach. We can get there early, meet and greet guests as they arrive, not only pour and serve your drinks but also look after the preparation (Cocktails are our favorite), serve, mingle with your guests, assist and participate in games, take plenty of photos and we can also assist with the post-event clean-up.
Feeling a little tense? Our Topless Casanovas can even give shoulder massages!
Talk about the whole package.
ENTERTAINING IS WHAT WE DO AND WE DO IT WELL
Our Topless Casanovas are great at what they do. Whatever the occasion, you can depend on our Topless Casanova's to bring a fun, friendly, professional approach all whilst oozing charm and charisma. We are proud to help wherever we are needed, whether you require assistance stirring, shaking, and serving cocktails or are simply looking for a handsome casanova to help break the ice. Keeping the excitement going throughout the event, the Topless Casanovas have outgoing personalities, and an attitude for service. Our priority is to show your guests a great time and send everyone home happy (and leave them talking about your event for days!)
Topless waiters make a great addition to the above occasions as well as divorce parties (celebrate her return to "the market" with a bang!), kitchen teas, fundraisers, and so much more. Contact us today to find out how we can turn your event from ordinary into extraordinary.